Fuzzscape is a multimedia project, wherein a team of creative professionals travel to explore the artistic culture and the society of different locations around Nepal. They collaborate with artists from within the communities they visit to develop a body of work inspired by their interaction with the people, the space, and its culture. The traveling artists learn about the communities they visit thorough sharing of stories and ideas, and create new artistic experiences together.
The team has also been facilitating workshops—on intangible heritage, issues surrounding it and its conservation through multi-media—for youth of the areas visited.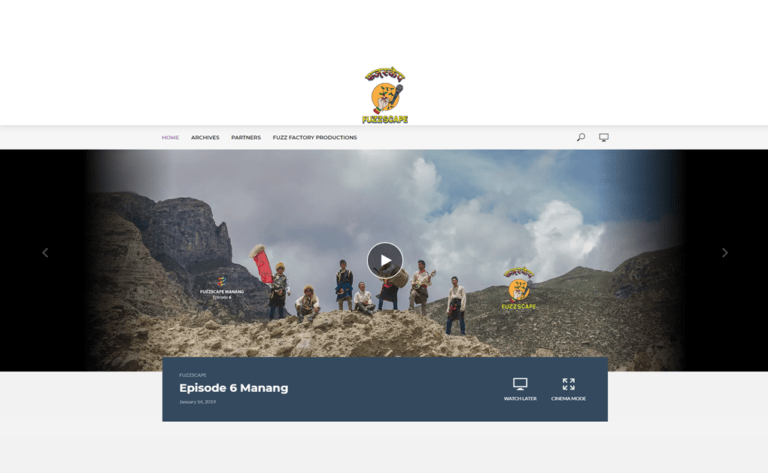 Landing screen with the latest episode of the project for quick response and engagement.